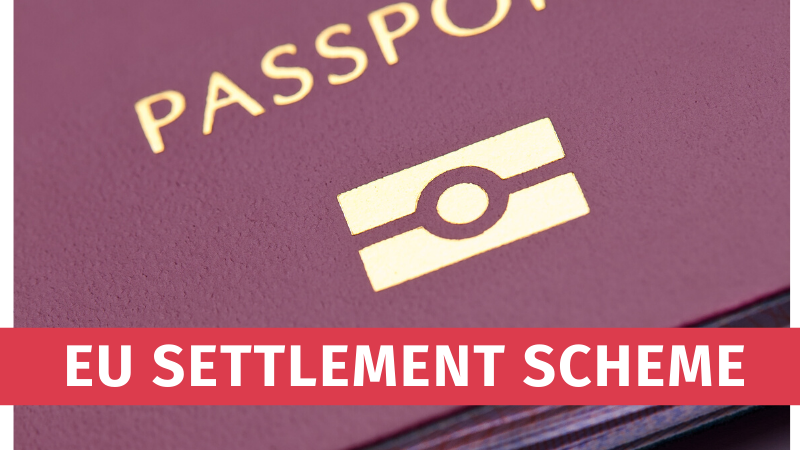 Did you apply to the EU settlement scheme?
What exactly is the EU Settlement Scheme?
The EU Settlement Scheme has been introduced to secure the rights of EU citizens and their EU and/or non-EU family members and allow them to stay in the UK indefinitely or for five years depending on the status received. When you apply, you'll be granted (depending on eligibility) settled status or pre-settled status. If your granted pre-settled status you will be able to apply for full settled status once you have been residing in the UK for a continuous period of 5 years.
Who needs to apply?
All EU citizens and their family members currently residing in the UK need to apply to protect their rights. You will need to apply even if you have a permanent residence card or document. More information can be found on gov.uk.
What will you need to apply?
When you apply, you'll need proof of:
– your identity (you need a valid passport or national identity card. You also need to provide a digital photo of your face);
– your residence in the UK, unless you have a valid permanent residence document or valid indefinite leave to remain in or enter the UK.
What is the deadline?
The current deadline for applications to the scheme is 30th June 2021.
Are there any costs?
The application process is entirely free of charge. PBIC, as a charitable organization offers free support. Please be aware of criminals who want to scam vulnerable people and are asking for a fee to apply to the EU Settlement Scheme. Please read the PBIC article about how criminals are using the COVID-19 pandemic to scam the public.
Changes due to COVID-19 outbreak
The Home Office is not currently accepting any physical documents, but if you have a valid Passport with a chip, you can still apply.
The EU Settlement Resolution Centre is not currently taking any calls, but there are still ways to contact them in which the PBIC advisors can help you.
EU Settlement Scheme Support
PBIC face to face sessions are suspended until further notice because of the COVID-19 outbreak, but PBIC advisors are still here to help you Monday to Friday from 9.30 am to 3 pm. We can help you over the phone as well as through digital means like email, webchat and Skype.
How to get support from PBIC?
Contact the PBIC advisors on 07710693009, send an email to euss@pbic.org.uk, or begin a chat by clicking the 'Online' tab in the bottom left of our website.
Source and more information can be found on gov.uk.