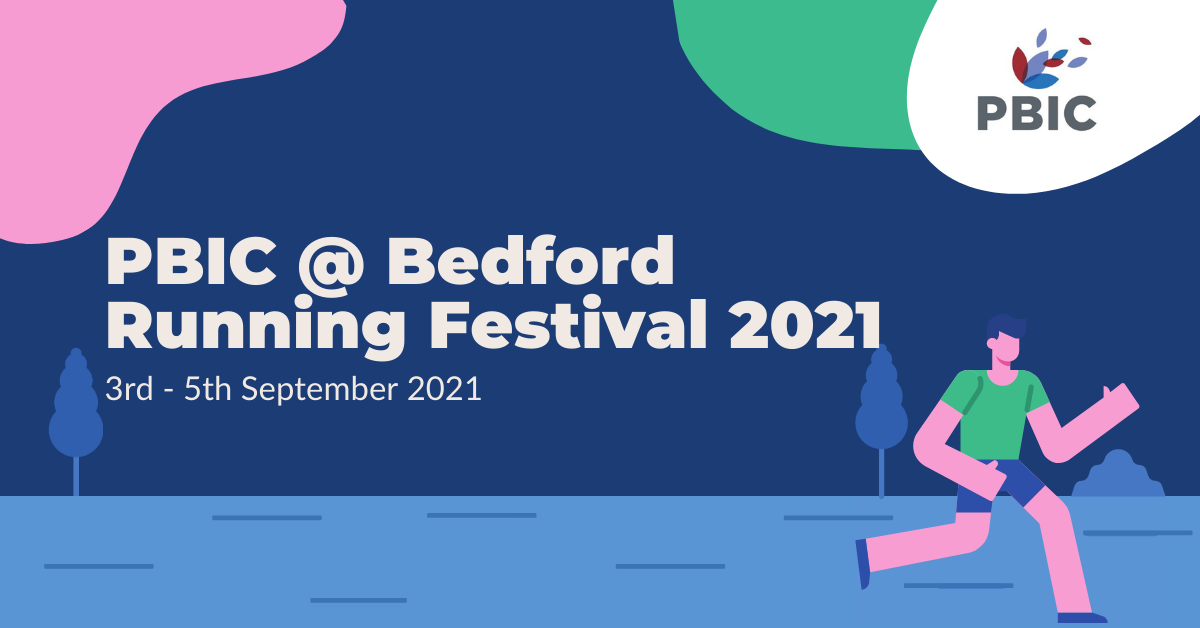 PBIC @ Bedford Running Festival 2021
Join the PBIC team at the Bedford Running Festival 2021!
On the 3rd – 5th September 2021 we are taking part in the Bedford Running Festival 2021. Our team will be running both the Twilight 10K and the Half Marathon. We would love it if you could come and support us on the day!
And if you would like to join the run, there are various races to take part in including:
5K
Twilight 10K
20K
Half Marathon
To sign up for the runs follow this link: https://www.bedfordrunfest.co.uk
The timetable can be found here: https://static1.squarespace.com/…/BRF_Schedule_2021.pdf
*** To run with the PBIC team do let us know! Send an email to info@pbic.org.uk and we can provide you with more details ***
To sponsor our racers or donate to PBIC's cause please visit: https://www.totalgiving.co.uk/…/pbic-running-festival-2021
We'll be forever grateful! 
And do let us know if you'll join us by responding to our Facebook event: https://fb.me/e/B2O4axhy
Hope to see you there 🤩
 The Cause 
PBIC supports migrants arriving to the UK with any issues they may face. We provide help with careers advice, general advice, education, settled status, healthcare, learning English and much more. Our services aim to empower and encourage individuals to become independent, allowing them to take ownership of their issues, understand their rights and the systems that govern the communities in which they live.We never turn anyone away; our holistic and human approach is what makes our services so popular.
Our staff and volunteers have gone above and beyond working through the pandemic, providing support to many who feel lost, confused and isolated during these times. The demand for our services just keeps growing. We're getting more and more people through our door every day. 
Learn more about us below and on our website www.pbic.org.ukIf you'd like to support our cause further – donate here: https://www.totalgiving.co.uk/…/pbic-running-festival-2021