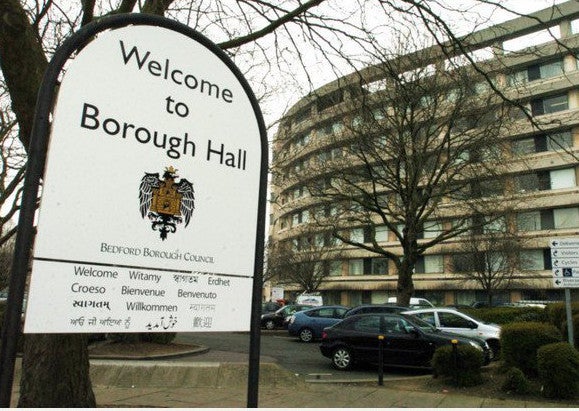 Are you struggling to pay council tax due to COVID-19?
It is important to contact your council as soon as possible if you're struggling to pay your Council Tax or are behind with your payments.

Bedford Borough Council offers support to local residents who are struggling financially because of the Coronavirus outbreak.
Residents on the lowest income already do not pay any Council Tax due to the Council Tax Reduction Scheme.
The government has announced a COVID-19 Council Tax Hardship Fund, and this means:
– if you already receive some Council Tax Support but still have part of the bill to pay, you will now get a bigger reduction – and in some cases will not have to pay any Council Tax at all. This discount will be automatically applied to your Council Tax bill if you are eligible, and the council will send you an updated bill;
– if your circumstances have changed and you think you are now eligible for Council Tax Support, you can make a claim online via My Benefits;
– if you are having immediate difficulty paying your Council Tax bill, please get in touch with Bedford Borough Council's trained advisors who will be able to help. You can call them on 01234 718097 or email LocalTaxation@bedford.gov.uk.
You can contact Bedford Borough Council on 01234 718097 or by emailing CustomerServices@bedford.gov.uk if you are in immediate financial crisis. Bedford Borough Council already has hardship support and crisis grants in place and wants to help.
At this crucial time it's very important that those who can pay their Council Tax continue to pay as normal to support the important services in our community. Council services are under huge pressure, working to deliver care for the vulnerable and elderly, and keeping vital day-to-day operations running.
Source and more information available at Bedford Borough Council website and at gov.uk.
PBIC offers free support! If you have any questions in regards to your Council Tax or any other bills, you can contact the PBIC team on 01234 328100 or e-mail at info@pbic.org.uk Monday to Friday between 9.30 am to 3 pm.
If you need advice URGENTLY, we have launched an additional PBIC helpline 01234 331817.
The helpline will be open on:
Monday 9.30 am – 3 pm
Thursday 9.30 am – 3 pm
Friday 9.30 am – 3 pm