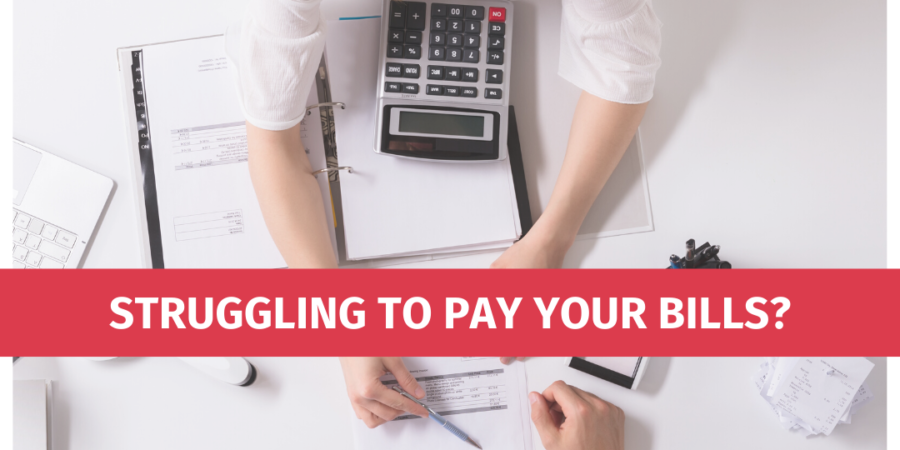 Struggling to pay your bills?
I. Check what benefits you can get
If you have lost your job or are working reduced hours, you may be able to claim benefits:
New Style JSA and New Style ESA can be claimed on their own or at the same time as Universal Credit. It may be a good idea to apply for Universal Credit as well, particularly if you pay rent or have children to support.
Use a benefits calculator to find out what benefits you might be entitled to.
II. Pay your bills and manage loan repayments
You can contact Citizens Advice to receive advice on how to sort out your finances. An essential step towards getting control of your finances is finding out what you have coming in and going out each month.
Use the Citizens Advice budgeting tool to help you work this out. Citizens Advice recommends that it is important to pay rent first then other spending debts like credit cards, as you could lose your home.
III. Sort out your Council Tax
• Spread your Council Tax over 12 months instead of the usual 10 if you are starting to struggle with the payments, this will reduce the amount you pay each month.
• Check if you should get a discount.
• Check if your Council Tax band is right.
You can read more on how to get help with your Council Tax during COVID-19: here.
IV. Now is a good time to consider you career progression. Have you thought of developing new or existing skills or progressing in your employment?
How about preparing a CV and start a search for a job that would suit you. Check the latest job vacancies in Bedfordshire.
If you would like assistance, please contact the PBIC team. PBIC advisors offer free career advice tailored to the needs of each client as part of the National Career Service.
For any of the above please contact the PBIC team on 01234 328100, email: info@pbic.org.uk Monday to Friday between 9.30 am to 3 pm.