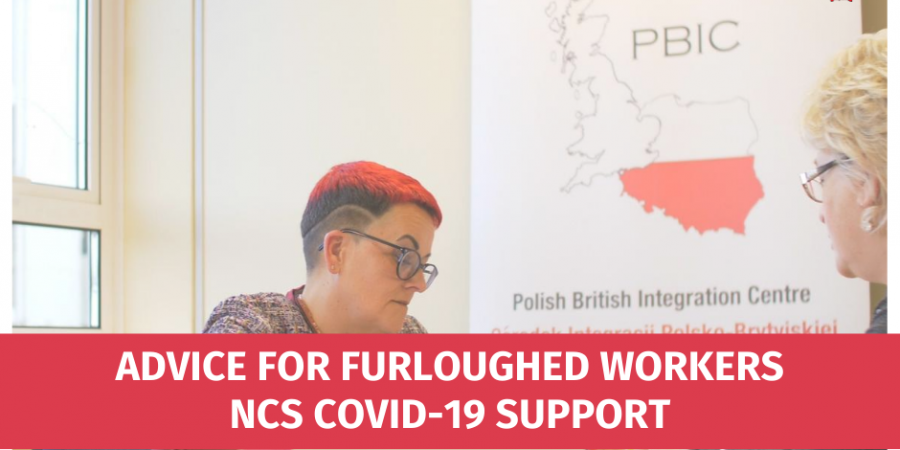 Advice for furloughed workers – Covid-19 National Careers Service Support
свет на русском hажмите на видео ниже

['available in Russian click the video below']

Have you been affected by Covid-19? The Polish British Integration Centre can help.
If you are currently looking for work, apprenticeships or volunteering positions, then the PBIC can support you.
Our career advisors offer free multi-lingual career advice tailored to the needs of each client as part of the National Career Service. The PBIC can support you to assess and develop your skills, to plan your future and in becoming employed.
With the National Careers Service the team at the PBIC can support you with:
• creating or improving your CV and cover letter
• completing job applications
• matching your current skills and experience to available job opportunities
• identifying skills gaps and finding online learning opportunities to fill those gaps
• job applications and improving interview skills
• online courses available via partners and training providers
• additional services in support of wellbeing including financial support (>>Click here) and mental health (>>Click here)
• finding information about volunteering opportunities
You can use these resources and create an 'action plan' with a PBIC Career Adviser to assist with your progression into work, an apprenticeship or study course. You will receive continued support until you achieve your goals.
COVID-19 National Careers Support – Claiming benefits
If you are suffering financial hardship due to COVID-19, it would be best if you claimed all the benefits you are entitled to. If you sign up for an apprenticeship or study course, make sure you claim any additional support (e.g. money towards childcare). And if you have lost your job or are working reduced hours, you may be able to claim benefits (>>Click here).
Please find a link to a SMART survey for people who have been affected by COVID-19 >>>Click here
You can contact the PBIC team for one-to-one support at 01234 328100 or by email at info@pbic.org.uk or by online chat available on the PBIC website.
Advice for furloughed workers (in Russian):

карьерная консультация